'Tis the season to Dance to
THRILLER!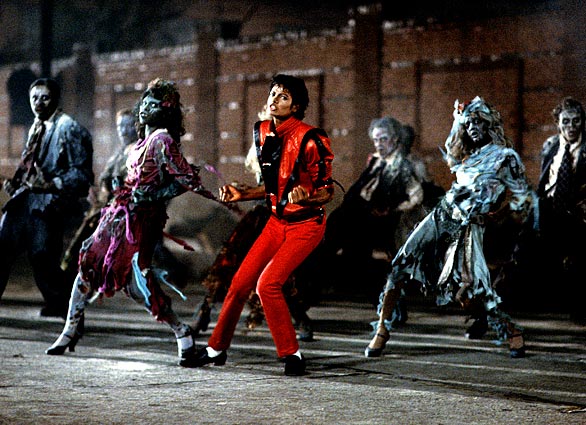 What: THRILLER DANCE CLASS
Date: Wednesday, October 25, 2017
Time: 7:45pm – 8:45pm
Where: Kanopy Dance (341 State Street, 2nd Floor), Studio B
Cost: $5.00 per person (cash or check or charge)
Who: EVERYONE!
Aside from the moonwalk, Thriller is usually the Michael Jackson dance people most ask to learn so we're busting it out just in time for Halloween. Class is open to all, including those with no prior dance experience.
**Kanopy Studio Info**
Enter Between Ragstock and The Gap Stores – Many doors on the corner are labeled 341 State Street, but only this door has access into the dance studio.
No Street Shoes – What does that mean? It means you need to bring a pair of clean soled shoes to change into at the studio. You can wear dance shoes, sneakers, whatever. You just may not wear the same shoes you wore outside walking to class on the dance floor. It tracks in too much grimey stuff! When you enter, you'll go up a flight of stairs. At the top are shoe racks where you can leave your shoes during class.
Go into Studio B – At the top of the stairs, you'll see a door that says "Pull" over the knob. Just pull (don't rotate the knob as that doesn't do any good), and come on in. There will be a ballet class in progress when you arrive. DON'T PANIC! Just quietly walk through to sit on the folding chairs on the other side. We'll start as soon as the ballet kids are done.
There Are Restrooms, Drinking Fountains, and Changing Rooms If You Need Them – You'll need to go into Studio B to access them.