We'll be dancing to Michael Jackson's Smooth Criminal in my Jazz Dance class on Wednesday, September 7th!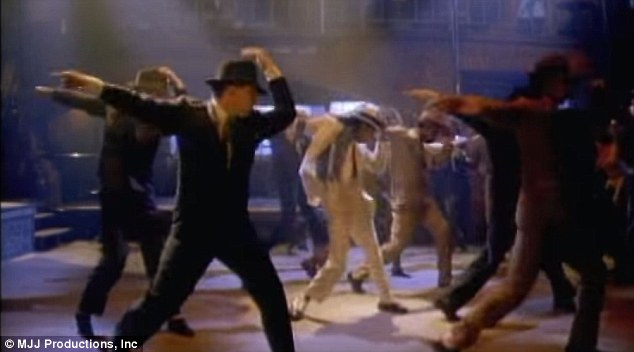 What: Dancing to Michael Jackson
Date: Wednesday, September 7th
Time: 7:45pm-8:45pm
Place: Kanopy Dance Studio (341 State St – enter between The Gap & Ragstock)
Cost: $5.00
We will do a warm-up and stretch a bit, and then learn some iconic choreography to "Smooth Criminal". No registration required. Just show up and dance!
Open to adults and teens who love to dance, love Michael Jackson, love "Smooth Criminal," love to have fun, or any combination thereof.  No prior dance experience required.
Come dressed to move and no shoes worn off the street allowed on the dance floor (bring clean soled shoes or dance in your socks). There are changing rooms, restrooms and drinking fountains in the studio if you need them.
We will dance in Studio 2. Kanopy Dance has 3 studios and you may need to walk through someone else's class to get to our class. Don't worry about it – everyone is used to it. Just try not to be too disruptive. When you get to the top of the stairs, you will be in Studio 1. Remove your shoes and leave them on the shoe rack. Directly in front of you is a door into Studio 2. Pull the door knob (don't turn it, just pull) and come inside. Make sure to close the door behind you! Walk across to the side of the room with chairs. We'll start as soon as the class before us wraps up.