We'll be paying tribute to David Bowie in my Broadway Jazz Dance class on Wednesday, January 20th. Come dance a magic dance from Labyrinth with me!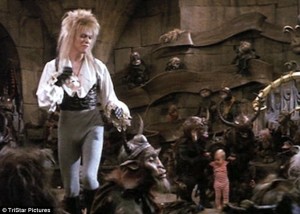 What: Dancing to David Bowie
Date: Wednesday, January 20th
Time: 6:00pm-7:00pm
Place: Kanopy Dance Studio (341 State St – enter between The Gap & Ragstock)
Cost: $5.00
Open to adults and teens who love to dance, love David Bowie, love the film "Labyrinth," love to have fun or any combination thereof.  No prior dance experience required. Come dressed to move and no shoes worn off the street allowed on the dance floor (bring clean soled shoes or dance in socks/barefoot).
We will do a warm up and stretch a bit, and then learn some choreography to "Magic Dance" from Labyrinth. No registration required. Just show up and dance!