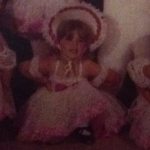 Heidi Hakseth began studying dance in the Twin Cities starting with tap and ballet at age 3. Jazz was added in at age 9 and hip hop at 14. Heidi's dance studio placed her in a competitive troupe which received several top awards in jazz, lyrical and tap dance. Outside of the dance studio, Heidi also performed in many plays and had opportunities to serve as dance captain and create show choreography for her high school drama club.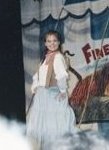 At age 18, Heidi discovered Irish dance and threw herself into learning all she could of ceili, set and step dancing. Additionally, she has continued to increase her knowledge of other dance forms including modern dance, many eastern European folk dances, Raks Sharki (belly dance) and Bharatanatyam (classical Indian dance).
Heidi began teaching dance while pursuing a Theater Arts degree at the University of Minnesota when a friend asked her for private tap dance lessons. She has been teaching in some capacity ever since. Her professional teaching experience includes Irish ceili, set and step dance, tap dance, ballet, Bollywood, jazz and hip hop dance with students from age 3 to 80.