Everyone loves dancing to Michael Jackson! Come learn some iconic choreography from his Dangerous performance. All are welcome!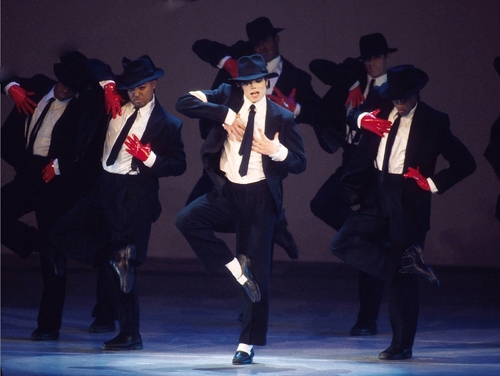 What: Dangerous dance class
When: Wednesday 9/27/17
Time: 7:45pm-8:45pm
Where: 341 State St (Kanopy Dance studio)
Who: YOU! All ages & levels of dance experience (including no experience) are welcome!
Cost: Only $5.00 per person!
ATTIRE
Dress comfortably for movement and perspiration, like you would for yoga, the gym, or other dances classes you take. Please, NO STREET SHOES on the dance floor. What does that mean? You cannot wear shoes in from off the street onto the dance floor. It tracks in too much sand, gum, and other gross stuff. You need to bring a separate pair of shoes (any kind, dance shoes or sneakers) with clean soles to change into, or dance in your socks.
THE KANOPY STUDIO
Enter from State Street between Ragstock and The Gap stores. The whole corner is labeled 341 State, but only that door has access to the 2nd floor dance studio.
When you enter, go up the stairs. At the top, take off your shoes and leave them on the shoe rack. You will be standing in Studio 1 where a class may be in progress. DON'T PANIC; you're in the right place.
At the top of the stairs is a door that says "Pull" over the knob. Pull that knob and enter Studio 2. That's where we will have class. If there are young girls in there doing ballet, just quietly walk through to the chairs on the other side of the room. Our class will start as soon as their's ends.
There are restrooms, changing rooms, and drinking fountains in the studio if you need them.
PARKING
The closest parking options are:
Buckeye Lot (214 W Gorham)
State St Capitol Garage (214 N Carroll)
Overture Center Garage (318 W Mifflin)
WHY DANGEROUS?
Dangerous is a special dance that I categorize with Billie Jean. Both gave us incredible dance numbers that are so special people remember the first time they saw them. But the official music videos for each….not so much. Billie Jean is just Michael in an 80s leather suit with bowtie being stalked by some sort of private eye in a trench coat. Where's the moonwalk? Where's the toe stand? The sidewalk lights up as he steps on it, and that's cool. But that's about it for cool stuff in that one. And Dangerous? Is there even a video? You can find homemade homages all over Youtube, but not an official MJ produced short film. Which is unfortunate because it means we don't have a video of the dance with clear audio. We have a bunch of performances filled, naturally, with rapturous screams from fans. I imagine filming on a sound stage was the only place Michael could perform without the shrill shrieks of the masses. In any case, the Dangerous number became part of his dance repertoire no less than Smooth Criminal, Beat It, or the Jackson 5 moves that always made an appearance at his shows.